#Game AppSeptember 19th, 2022
Can You Win Real Money With Online Money Games?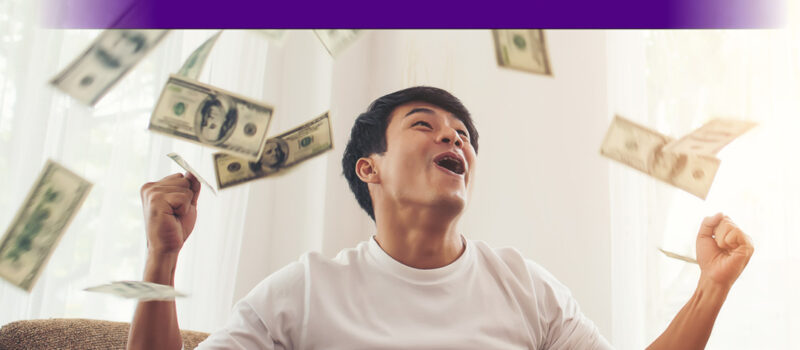 The answer might seem unbelievable to you but it's true. Yes, you can win cash in various money-making games online. Now you will ask how and where I can find these real money games. So, there are plenty of money games that make earning money not only easy but also fun. Today we will introduce you to one such real money games that can help you earn money online, the Lucky Dollar app.
We all love to play games online, but what if such games pay off very well? Sounds exciting? Right. The Lucky Dollar app is one such real money earning game that lets you earn real cash every day. In this blog, you will learn how to win real money in this game, let's get started.
Lucky Dollar Game – A Real Money Game
Luck Dollar game is a legit scratch-off card app that is listed in 18 countries including the USA, Singapore, Canada, Australia, Philippines Turkey, Mexico, Brazil & India. You can download it from the Google play store and start playing to win cash prizes daily. Let's see how it works
How can you make money with the Lucky Dollar?
Here's how you can win real money in games with the Lucky Dollar app!
Download the Lucky dollar app from the Google play store.

Now sign in and complete the onboarding process. 

You can use either a Google or Facebook account or any other email id.

On completion, you will all be set to play & win.

For the very first time, you will get 5 onboarding screens with scratch cards. 

Every scratch card gets you dollars and coins.

Post scratching these cards you land on the home page. 

Now start playing and keep scratching more cards.

Once you earn $50 dollars you can redeem it right away via PayPal or amazon gift cards.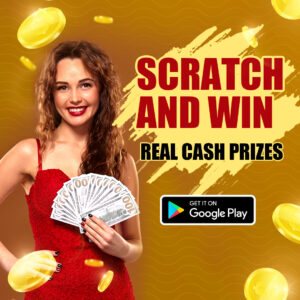 How Is Lucky Dollar Better Than Other Real Money-Earning Games?
A few things that make the Lucky Dollar game better than many games to win real money.
First of all, It's a legit game that really pays off.

It's completely free, you don't have to pay anything to register or for cash redemption.

One of the best things about this game is that you don't need to bid at all.

You can redeem cash once you reach $50 into any PayPal account or via Amazon gift cards

This game is available 24×7 and has no restriction on time to complete the target and win cash prizes.

During your initial days the prize is less, but as you keep playing the prize money and coins get increased.

You can collect coins by scratching off cards and playing games on the offer wall. Collect up to 10,000,000 coins and cash them out as $1.

Every day during 'Happy Hours' from 9 pm to 12 am you can earn coins up to 3 times. 

This app never asks for your personal information.

High promotional offers and giveaways help you earn as much as you want.
How You Can Earn More In Less Time With Lucky Dollar App?/span>
The thumb rule of earning more in less time with real money-earning games is
Never skip promotional offers. 

Play as much as you can during Happy Hours and earn coins up to 3 times. 

Refer to your friends, the more you refer the more you earn.
How To Identify If A Money Game Is Legit or Not?
Hundreds of applications are listed on the play store and many of them have almost similar names. The chances of downloading a wrong/fake application are higher. Here are a few ways that will help you determine whether a money game is legit or not.  
Check the company's website and read the application name carefully. By this way you can stay away from dupes. Fake money games usually don't have a website.

On the Google play store read the reviews of existing game users. Reviews tell you a lot about the app and its functionalities. 

The game shouldn't charge you any money. 

It should not ask you for more personal /financial information. 
One pro tip to win real money in games and not lose your own money is to stay away from tricky gambling apps. Play easy scratch card games where it takes a little time to make some bucks. The games which have lucrative offers of earning 1000$ a day might be dangerous for you.
Related Read: Real Money Games – A Fun Way to Make Some Quick Bucks for FREE
Takeaway
Money games are one of the best ways to make some extra money for day-to-day expenses at the same time you can have fun too. The best thing about the Lucky Dollar app is you won't lose out any money during cash redemption and you make money in a legit way. We spend a lot of time on our phones. Why not utilize them to get some extra bucks? So, download it now and start playing to win real cash.
We hope this blog helps you understand money making games and also how to determine the legitimacy of these games.