#gameappOctober 14th, 2021
Earn Real Cash with Free Money Games for Absolute Fun & Excitement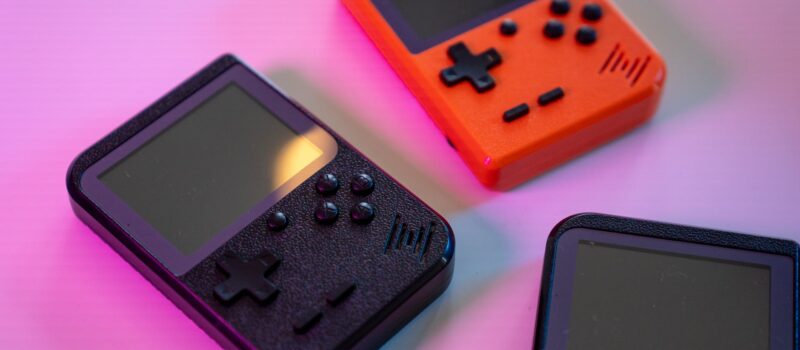 Ever felt like you are wasting your time playing games on your smartphone?
Fret not! You are not the only one. But that does not refrain people from doing it. Why? Because these games don't make you win real cash nor do they entertain you. But this is not the case with cash app games. They offer you a great chance to make some quick money.
When you play such cool games, you won't feel that you're wasting your time but putting it to constructive use. Spending every minute on a real money-making app opens the door to sheer fun and absolute excitement as you keep winning. Simply awesome, isn't it?
While you can find a myriad of money earning apps that allow users to make real money, Lucky Dollar is one such cash games app which is truly incredible in every sense of the word. It is not just another money-making app but it can be considered an innovation in itself, allowing every user to get the most out of it.
Lucky Dollar – Free Real Money, Anytime, Anywhere!
At Lucky Dollar, we want all of our users to take advantage of our app in every possible way, which is why we go above and beyond to ensure that they do. We value our users over everything and to make them win more, we keep launching great promotional offers.
Also, we make sure that our money game app is loaded with attractive features. That way we can get a large number of users to play real cash games and we can reward them with exciting cash prizes upon their fabulous win. If you are looking to cash-out your earnings, you can do so via PayPal or through Amazon Gift Cards. You can redeem your coins to make a quick buck provided you have that much coin balance.
What users need to do is to make their luck work in their favor to be able to earn some real cash. Aside from real money, there are gift cards and other rewards. When you get so much in one single app, who would not want to play these games?
Not only are our games easy to play, but they will keep you entertained throughout. After you have played a few money games, you will rather develop an addiction that you won't even think about switching to some other money earning app.
Why should I play cash games on Lucky Dollar?
First off, all of the games on our Lucky Dollar app are free to play. Yes, it's true! We do not charge you even a single cent when you download the app and register on it. Unlike other money-making apps, we strongly believe in being fair and square. And we are legit.
There is no way you will feel anxious when you play free money games and earn real cash. That is because we feel and understand the plight when a shady app robs you off your valuable time and does not deliver what you have won or earned. The next feeling will be disheartening for almost every user, as they play real money games for hours hoping to make some bucks.
How about inviting your friend to download Lucky Dollar?
If you invite a friend, both of you will earn $1 cash bonus upon successful Lucky Dollar app download. What's more? You will receive 10% of their daily earnings till 90 days. It doesn't get any better than this!
So, taking everything into account, you keep winning and earning. You won't lose even a single cent of your hard-earned money. Regardless of whether you are a gamer looking for an easy way to earn some extra money on the side or just want to have some fun with some quick bucks, getting paid to play money games is just what you need.
Playing cash app games on Lucky Dollar? Don't fret about it! It's 100% secure and assures you of a guaranteed win. Winning real money is a cakewalk when you have got ample chances to take. That's the beauty of a real money making app as cool and legit as Lucky Dollar. What more could you possibly ask for?
What are you waiting for?
Download Lucky Dollar and win real money!