#gameappAugust 3rd, 2021
Real Money Games – A Fun and Easy Way to Earn Extra Cash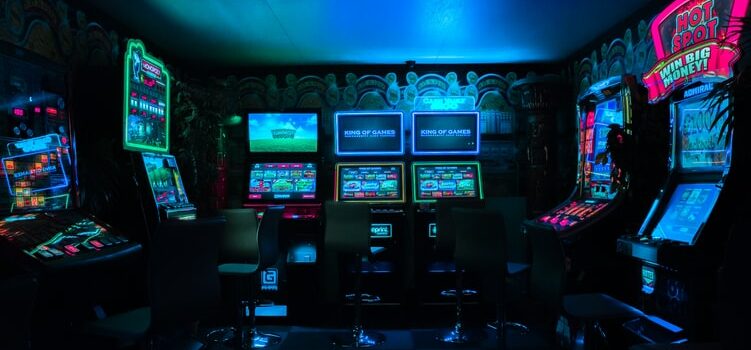 While there are innumerable ways to make money, there is one easy way that keeps a user entertained throughout i.e. playing games on apps that make you earn extra cash on the side. Lucky Dollar is the best money earning app that gives everyone and anyone a chance to make money fast at their convenience.
Gaming has been a great and popular pastime. What was created as a measure for leisure has now evolved into a money-making pursuit. If you are bored as heck or you have lost your job due to the pandemic, playing real money games on Lucky Dollar – a legit and exciting money-making app – will be a great idea.
While playing games on these apps won't make you enormously wealthy but they can fetch you money, and who does not like pocketing extra cash without having to pay anything in return?
Well, there are not few but reasons aplenty stating the fact that playing money games for free on Lucky Dollar app is the best bet. These fun apps allow you to play scratch games and get paid in cash.
They will keep you busy throughout and some of them get you unlimited free scratch offs that improve your chances of winning real money. It pays to play games on Lucky Dollar as it gives you a chance to earn 1 million coins which you can later convert into cash.
That's the beauty of a games app with real money!
Why should I play real money games on Lucky Dollar?
At Lucky Dollar, we understand that mobile phones have become one of the most indispensable parts in our day-to-day life, and we cannot even imagine our lives without them. We spend an innumerable number of hours on our smartphones, so won't it make sense if we can let this device make us money and have fun at once with a real money games app?
While these legit money making game apps won't earn you enough to make you quit your day job, they are a great way to take a break from your mundane life and make some quick bucks.
All you need is your luck to win real money. Aside from giving you a chance to earn some cash, you can scratch off and win real money.
Lucky Dollar is not just another money-making game app, but it is a great app that has gone through massive transformation. With an awesome user interface, we have incorporated some new, exciting features that will not only grab the user's attention, but they will also keep them hooked.
No matter your location, you can play best money earning games from the comfort of your home. There is a great difference between playing money games online and on apps. Being easy and user-friendly, these games win you some extra money.
These real money games apps are a great way to break the monotony letting you make good of your time. In short, they benefit you every step of the way, which is why more and more people in America don't think twice before taking their device out of the pocket and playing scratch games.
Who wouldn't want to win cash prizes playing top money earning games while sitting on the couch at home?
No matter you are waiting for your turn at a dentist office or are in a line to pay the grocery bill at the Texas supermarket, you can always make the most of the money earning game app.
One of the best things about these gaming apps is you don't even have to shell out a single cent to play and get lucky. So you have got nothing to lose! Does it not sound pretty cool?
Anytime, Anywhere!
How does it feel to win rewards and gift cards by playing cool mobile games? Nothing seems more satisfying than winning coins. All you need to do is collect them and convert them into cash that will be paid to you via PayPal.
Keep playing and let your luck work its magic! You never know when you might end up winning up to $1000.