#moneygamesJuly 27th, 2022
The Easiest Way to Win Real Money – Scratch Off Games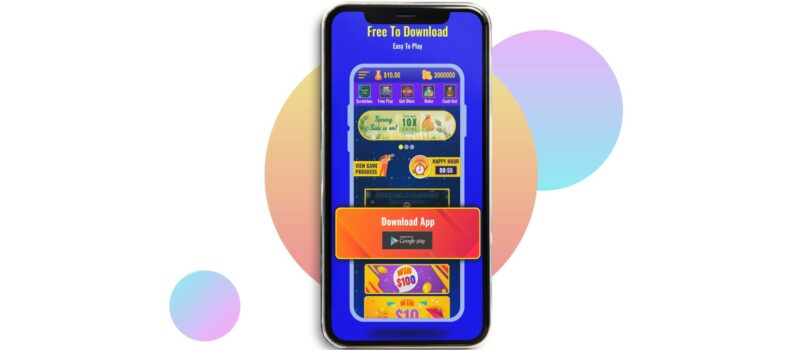 Scratch Card Game: A Fun Way to Win Real Money Instantly 2022
Instant online access has made it so easy to win real money. Yes, it sounds pretty scammy! But there are several scratch card game that help you make money online by playing games on your smartphones.
All you have to do is to get a free cash app game on your mobile, play it, and earn money anywhere, anytime while having fun on your phone!
So, now let's move on to discuss the best Scratch Card Games to win real money instantly in 2022!
What Are Scratch Card Game: An Overview
Scratch cards games as the name suggests are online cash app games for instant real cash app prizes and other exciting rewards in the form of scratch cards. Just like the lottery, they are based on pure luck. This is how they work:
Online scratch card games are the virtual counterpart of the physical version of the game.

The player must click or scratch the card to reveal them. If you get three identical symbols or numbers, you win that round or level. 

These money-making apps generally run with a recurring theme which is to drive users to be proactive in earning money. The cash app game intends to make users visit these apps and complete the tasks for exclusive rewards and offers.
 Best Scratch Card Game to Win Real Money: Lucky Dollar
Related Article: Cash App Game: Easy & Quick Way To Win Real Money In 2022
Are you looking for Scratch Card Games to win real money on your smartphone? You can win real cash prizes and other exciting rewards every day by just scratching off cards for free! We will briefly discuss the Lucky Dollar- one of the emerging and quick growing scratch off card games. 
Lucky Dollar is an online scratch card game that helps users play scratch off games to win real money.

It's a free real money game app with no in-app purchases necessary, so no paying to win!

This app is available in the US, Canada, UK and 10 other countries.
So if you are looking for the best android games to earn real money, try Lucky Dollar, now!
How To Play The Game
To earn free coins and real money, you have to scratch off cards, watch ads, or refer a friend and complete offers.

Once you match three scratch card symbols then you earn cash rewards stamped on the card with one of the best free money games apps.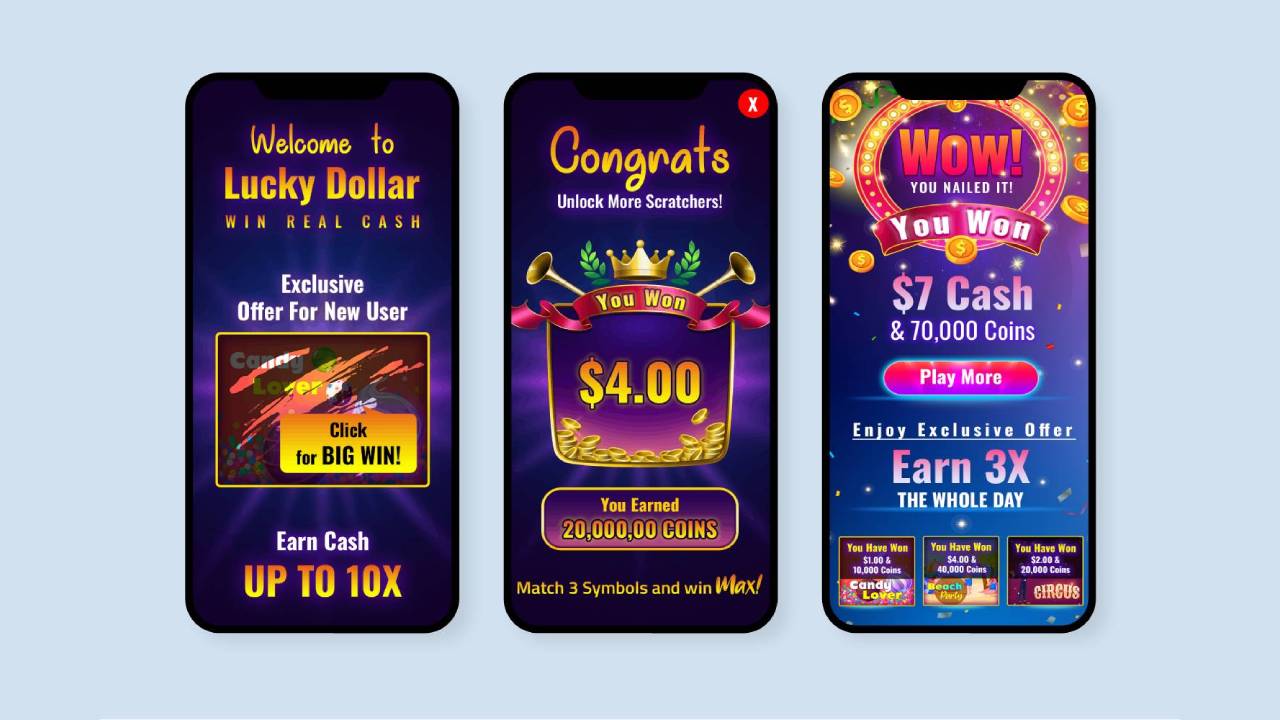 Top 6 Tips To Win Real Money With Scratch Card Games
Well, you can't win real money with every scratch card. But with a few tips you can solidify your chances to play scratch off games to win real money. Here are few tips to help you:
Do your research and read reviews before you download any new apps.

Try to always look for free scratch card games. They help you avoid risking real money if things go sideways. 

Don't provide personal information beyond what the apps require to monitor your playing activity. 

Since most online cash app games offer great bonuses or  promotional offers, don't miss out on them. Ensure you take advantage of exclusive offers and deals. 

Make sure the scratch card games offer you 100% risk-free download and there are no risks involved when you download it or play it on your device.

Keep trying your luck. Remember the more you play, the more you win. It would help if you remained focused on your goals and finished them timely.
Realted Article : Money Games – A Fun & Exciting Way to Win Real Cash!
What Are Scratch Card Games: Final Thoughts
Scratch card games are a playful and fun way to win real money instantly. These scratch cards work exactly like the scratch off tickets you used to buy for physical lottery stores or casinos. The best online scratch card game gives you the chance to win money instantly. They are quite easy to play so all you need is a little bit of luck (you need 3 matching symbols, after all!) and a good internet!
We hope this blog has given you a good insight into the world of real money games, how to solidify your winning chances and a brief introduction of the best scratch card game- Lucky Dollar. 
Drop us a comment and share your experience with cash app games. We'd love to hear from you!