#win real money gamesOctober 27th, 2022
5 Smart Tips to Ensure Money Games Are Reliable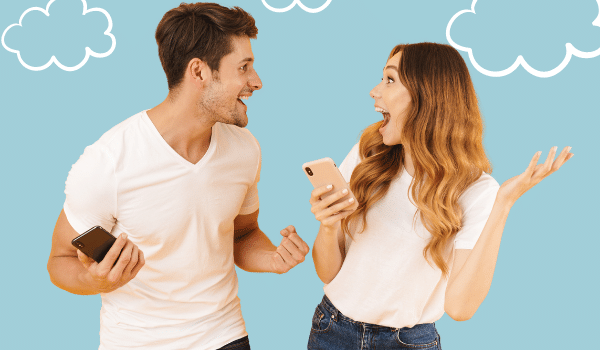 "Play and win handsome rewards from the comfort of your home." Sounds too good to be true, isn't it? The truth is there are several online gaming sites that actually offer legitimate rewards to enthusiastic players who love to play money games. But at the same time, there are sites and apps that are spurious and end up cheating people.
So how to distinguish between real money game from fake ones? We have rounded up 5 smart tips to keep in mind while playing such games.
But first, we need to understand the risks that are associated with money-making games.
What are the risks associated with money games?
Risks associated with the so-called real money games are manifold.
Type of major risk are:
Technological risks
Social risks
Psychological risks
Let's discuss them one at a time:
Technological Risks:
Online gaming can involve a variety of technological risks to either your computer system or phone or the devices of other players you interact with. These include:
Viruses and other malicious programs may be hidden in the money games you download or attachments sent via emails and instant messages.
Online games that rely on chats, emails or even voice communication may entice you to visit bogus websites or open attachments containing malicious software, which may be installed on your device. It can be used for illicit purposes.
Your device might be at high risk,If the software of the game server has been compromised
Social Risks:
Once a solitary affair, the environment of money games now relies heavily on an online community of gamer who chat, interact and share information. This can lead to the following threats:
Your personal data and information may be misused
Credit card information may be stolen
Your surfing behaviour can be monitored
You may be a victim of a virtual mugging
Psychological Risks:
Experts have warned that whether you lose or earn money game do have a deep psychological impact.
Some of the potential risks of such games are:
Addiction
Depression
Social anxiety
Poor self-esteem
Need for validation, etc.
How can you protect yourself against fake money games?
When you follow safe gaming practices and follow principles of good mobile/computer security, online gaming can be fun and richly rewarding. With money games real money can be won only if you keep in mind these 5 smart tips.
Related Article –Why Everyone is Obsessed with Win Money Games
Follow good security practices:
Key practices of good device security involve the following:
Use anti-virus and anti-spyware programs
Do not open suspicious attachments
Beware of fake emails
Always verify the authenticity and security of downloaded files
Create strong passwords
Change passwords regularly
Update your mobile and computer applications regularly
Use Firewall
Don't open apps in administrator mode:
Some so-called real money games only allow you to open in the "administrator mode". What do you do?
Make sure that the game vendor is reputable
Always download apps from Google Play Store or Apple App Store
Don't allow plug-ins
Browse from a user account
Keep the administrator password private
Monitor game time if children are using the app
Beware of offers that are too good:
While real money can be won with legitimate money games, some money game offers are too good to be true.Do keep in mind the following red herrings:
Unbelievable offers
No contact information of the company
No About Us section in the app or the website
Ignore requests for personal facts even before the product is shown
Call/Message for Credit and debit card information
Beware of Phishing:
In the world of real money games, phishing scams are the most common culprits. Phishing involves asking for sensitive personal details, contact information, banking details and credit card data by masquerading as reliable entities. Here are the dos and don'ts:
Never reveal bank account details
Don't disclose your address
Never update your account's password only at the behest of a request
Don't trust on account disabled messages
Always contact the company directly if asked for sharing personal information
Pick real money games with an active community:
Irrespective of the fact of whether you lose or earn money games with an active online community and wide-reaching social media presence are better than little-known ones. Check for the following things:
Check the money games' social media handles, including Twitter, Facebook and Instagram
Make sure the online community of gamer is real
If a game does not have an active community, beware of spammers that offer you help
Conclusion
While money games have become a popular pastime, there are technological, social and psychological risks associated with them. Loss of data, virus attacks, and phishing are the most common of them. By following rules like downloading the app from a reliable source, being sure of the company's reputation, and never sharing personal information, you can protect yourself.
Are there any real money games worth your time? Of course, there is Lucky Dollar are a safe bet. Play and win coins and redeem them easily via PayPal and Amazon Gift Cards. So what are you waiting for? Download now and start playing!